Palpung Europe News January 2018Palpung Europe City Institute Update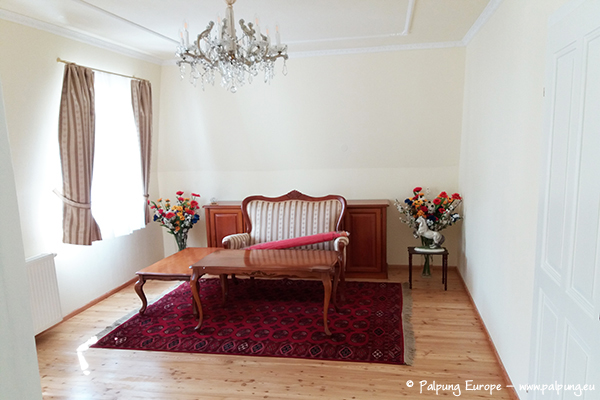 We put up a Gofundme campaing in order to finance the shrine in the Residence. "Many a little makes a mickle" as usual. Due to the structure of the roof we have to bring in a carpenter and professional for this project who will build the shrine since our meanwhile considerable crafting know-how simply is not enough. As you know we only consider professionals at a push as we always do all the work ourselves, both the heavy and fine work, too.
We estimate 15,000 Euros for the shrine itself with other things for the Residence together with its full equipment. This sounds a lot, at least we were shocked. But craftsmen cost a lot and the list of material is long.
We wholeheartedly request you to help us complete the Residence and are sincerely grateful for your help to any extent.
Of course, we appreciate your sharing this campaign on your social media, making it available to many people. And, yes, you may still directly donate on our website!