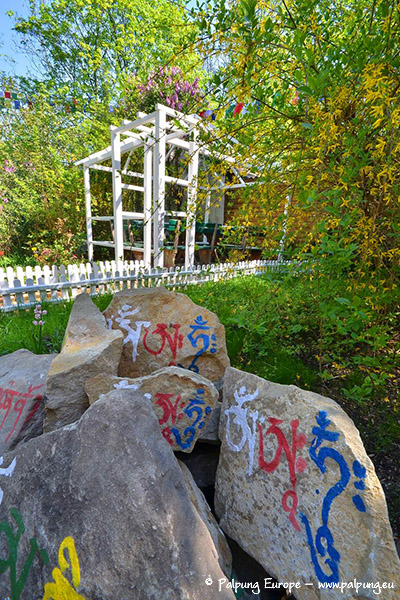 Palpung Europe is, according to Austrian law organised as an accredited charitable society.
Name and location
Palpung Europe
ZVR 906464382
Wiener Strasse 33
A-3002 Purkersdorf
Austria/Europe
Account information
Palpung Europe
IBAN: AT253266700000237149
BIC: RLNWATWWPRB
Purpose
The Society's activities are not meant for financial gain. Purpose of the society is science, teaching and research especially concerning scientific, spiritual, and cultural achievements in teachings and tradition of Tibetan-Buddhist culture, especially in cooperation with Palpung Institute for Higher Buddhist Studies in H.P., India.
Basic orientation of this website

The present website is the society's offer of information in the web. Information concerning the society is being provided here.