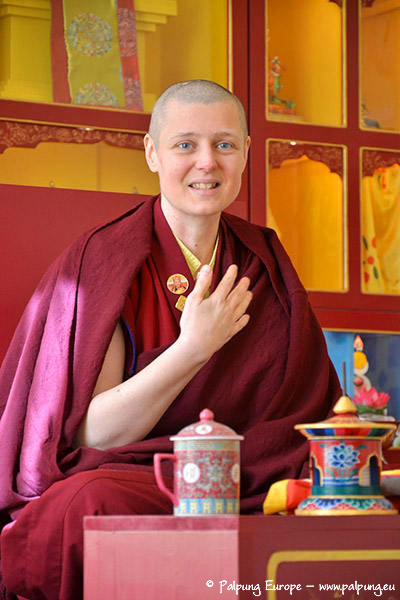 Open Meditation is both instruction and practice. It is for everyone from all walks of life, background and faiths.
Chöje Lama Palmo teaches the participants by means of one of the most basic Buddhist meditation to calm the mind.
You may attend the teachings one by one or as a whole cycle but we recommend you attend almost all sessions in order to develop continuity in your practice. Further, you are asked to let meditation become part of your daily routine at home for being able to actually go through the stages of development.
The fixed donation is 35 Euro per session, and through your contribution you actively take part in the installation and buildup of Palpung Europe.
If this is your first visit it is always helpful to read our etiquette guidelines.
Kids of any age are always welcome in our houses.
No pre-knowlegde or prerequisite required
For practitioners as well as newcomers


Teaching schedule – 14:15 – 15:15 hrs
(please come to the house at least 15 mins prior to teaching)