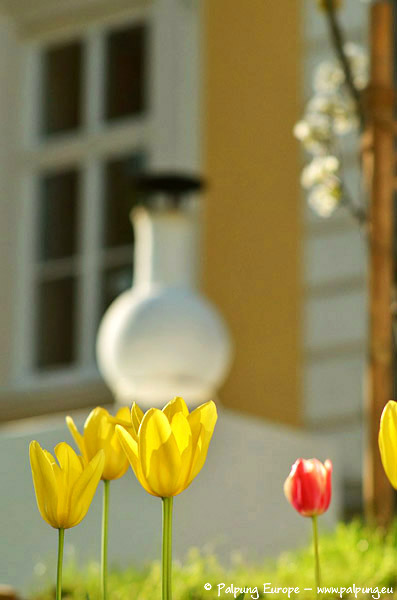 One could probaboly translate it freely as a kind of ecumenism with full respect for the other traditions but practicing within the own. (It is not a mixing of different traditions and their practices!)
Chöje Lama Palmo is actively involved in interreligious exchange on the basis of that.
The Rime (tib., "unbiased without distinction) movement was established in the 19th century with special enthusiasm of Jamgon Kongtrul Lodro Thaye in Palpung who travelled throughout all of Tibet to conserve and reobtain the entire wealth of teachings, transmissions and empowerments and to receive the rare lineages. He structured and systematized them and brought them to paper in the compendium of the Five Great Treasures, Dzogchen Nga. Under him Tibetan Buddhism underwent a kind of renaissance and many almost lost lineages hence could be transmitted to the next generation.
Active with him were the 9th Chamgon Kenting Tai Situ Rinpoche Pema Nyingje Wangpo, Jamyang Khyentse Wangpo, Chogyur Lingpa.
excerpted from "The Himalayas and Beyond"