Prediction of The Nechung Oracle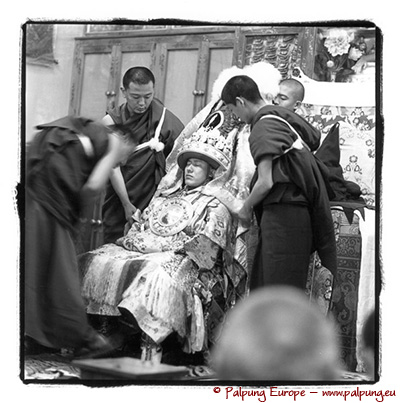 On the tenth day of the fourth month in the water monkey year, this prophesy was bestowed by the Nechung Oracle, (the same oracle that His Holiness the Dalai Lama often consults) while earnest prayers were being offered at the Nechung Monastery.
"It is certain that my master, Tongwa Donden (the 6th Karmapa), the Bodhisattvas, and sentient beings of Tibet, land of snow, will gather together and the sun of joy and delight will appear. The time is close when you will hear speech like nectar. Be at ease then and remain in a state harmonious with samaya."
Palden Lhamo and I, Zugme, never deceive.
Seal of the Nechung Oracle.