Frequently asked questions

Is Palpung Europe Welfare an independent society?
No, Palpung Europe Welfare, PEW in brief is one arm of the charitable activities of Palpung Europe and as such is being administrated within the legal frame of Palpung Europe. In our accountings however we have a separate cost unit Welfare to make sure your support exclusively goes to our animals.
Why am I being relocated to the Palpung Europe donation page if I wish to donate for the animals?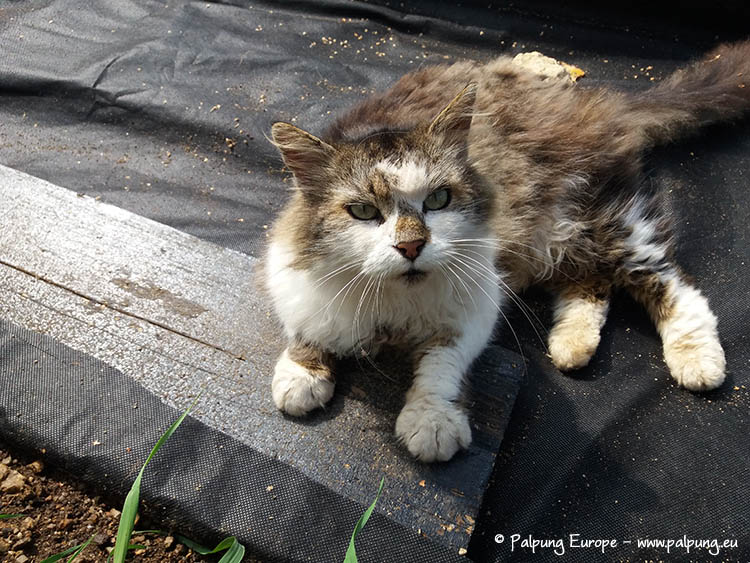 Because PEW is one of Palpung Europe's subdomains and although administered together, treated separately in our accountings. Palpung Europe with all its activities is administered exclusively by volonteers and students of the dharma. By doing so it is guaranteed that your support is ALWAYS used for the very purpose you would like to sponsor.
When does my sponsorship end?
You may end your sponsorship at any given time, kindly send us a short message.
Can I visit my sponsored animal?
Basically you may by all means. However kindly contact us ahead in order to ensure to not disturb our ongoing retreats. Please know that amongst our currently fifteen cats, only three confide in humans, all others are feral; either half wild or completely wild so your sponosorship most likely is symbolic.
Which animals are we taking in?
Our basic rule given out by Chöje Lama Palmo, is to take in those animals from farming backgrounds who in the normal adoption procedure would miss out and have no chance to be adopted due to being too old, challenged, handicapped, feral, stray, wild and/or not used to humans, etc. Our cats are all neutered to avoid further suffering. Our next step will be to rehome "obsolete" animals from industrial farming situations. Stables, etc. aren't built yet, though.
What is the set up of the place?
Our place is not a petting zoo where animals need to adjust to their humans, rather a safe space for everyone to live as they wish. They roam the surroundings to their pleasings, have their fixed meal times, are cared for vet-wise and can age in dignity, to their likings and peacefully pass away, accompanied by prayers.