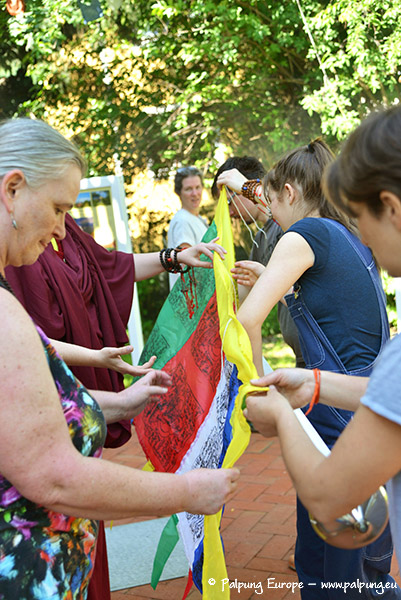 We consider ourselves a family into which we cordially invite you. We do not wish to be a place to just visit on special days or to drop in for teachings in order to leave straight after, rather be a place of living and alive dharma.
We are a community in which you may participate in various ways and become part of our family in which we learn to actively and at least temporarily break through our egocentrical perception to be two-some instead of lonesome.
Buddhist centers are places to step by step learn – both in meditation and postmeditation, that is in daily life – to give rather to take, to apply the Bodhisattva ideal and to act for the benefit of others – in time, resources, materially and immerterially.
You don't necessarily need to be Buddhist for that. You may, no matter what walk of life, background or belief you follow or don't, take part in our various activities such as Mothers' Day, the birthday celebrations of our masters, movie showings, or just come over for our Volonteers' Days.
We are looking forward to you!